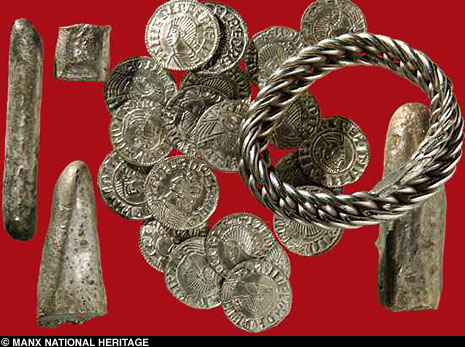 Image: Manx National Heritage.
The hoard was discovered in a field in Glenfaba in 2003 by a metal detectorist who immediately reported the find, allowing it to be properly excavated.
The hoard contained 464 coins of Hiberno-Norse and Anglo-Saxon type, 25 ingots, and a large silver armlet, found with fragments of its original container.